Economic Justice
"There's nothing wrong with Black people that ending racism can't solve." At the Community Benefits Conference 3.0, keynote speaker Andre Perry, PhD laid out how Black communities have been robbed of value in many ways. There is a dire need for strong community benefit agreements and economic justice for Majority Black Detroit.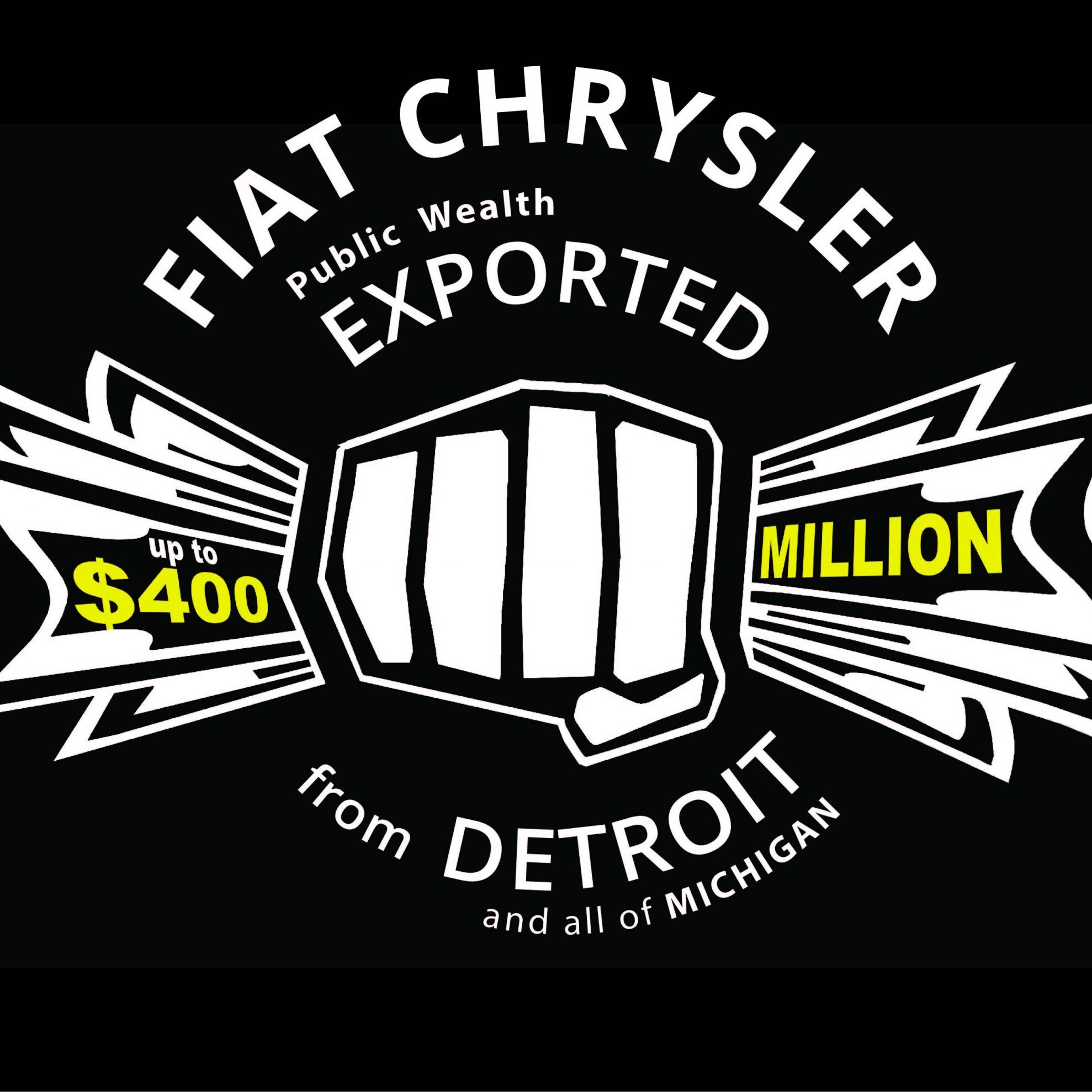 Economic Justice
Municipal Budget and Finance, Tax Incentives, Good Jobs, Community Benefits Agreements, Equitable Development
Detroit's revitalization model is deeply flawed and fails to address the economic realities of the city's majority black population.  Under the current model hundreds of millions of public dollars are diverted into the construction of luxury high rise apartment buildings, the "Downtown Entertainment Complex" i.e. sports arenas, bars, and restaurants, and more private than public transportation alternatives.
For years local advocates have argued for greater investment of public resources in Detroit neighborhoods. That investment would focus on rebuilding our public commons by renovating public libraries and recreation centers, updating local parks and schools and assuring quality affordable housing for residents who face rental cost that are increasingly beyond the income of the average Detroiter.
Detroit People's Platform (DPP) and the citywide CBA coalition, Equitable Detroit (EDC), have time and again challenged our elected officials to stop the corporate giveaways and the funneling of precious and scarce public resources into the deep pockets of wealthy white billionaires and their investors. For the most part these calls have gone unheeded.
Budget Watch
Learn more about Detroit's Budget Process and how to engage.
The budget decisions of cities like Detroit have not always looked the way they look today. Most cities—big and small—now have budgets that are weighed down and constrained by massive debt and police expenditures while spending on services like education, recreation, and affordable housing are cut to the bone or eliminated altogether.
Learn More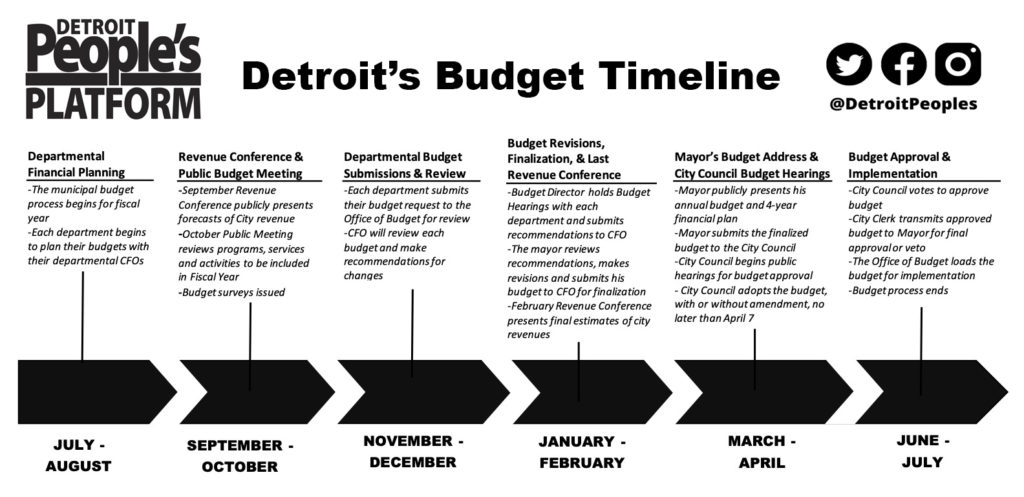 From Detroit People's Platform NEWS, Fall 2019
In 2016, the community organized and brought forth Proposal A, a ballot initiative designed to strengthen the community's role and position residents to negotiate with developers for community benefits when public resources are invested in large private economic development projects.