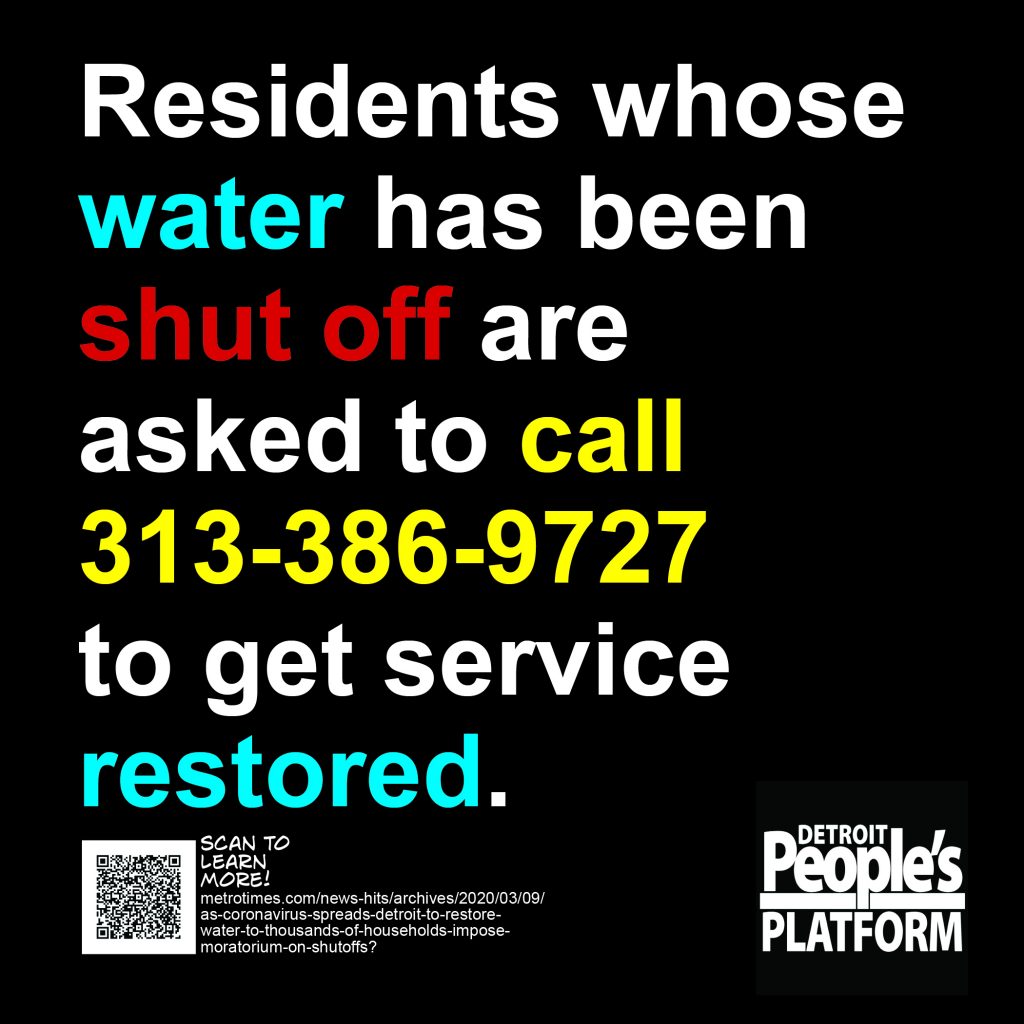 Breaking – Last week, Breaking – Last week water activists and advocates penned a letter to Governor Whitmer demanding a moratorium on water shut offs and restoration of service for Detroiters. The letter cited the spread of Covid-19 and the lack of access to water needed to wash hands by thousands of Detroiters.
Today, March 9, 2020, Detroit Water and Sewerage Department (DWSD) announced a moratorium on water shut offs and the restoration of water service to Detroiters who have been cut off.
No credit or accolades should be given to Mayor Mike Duggan or DWSD Director Garry Brown as this water crisis happened on their watch and in spite of consistent and fierce advocacy.
We the People of Detroit
,
Detroit People's Platform
and
Roslyn Murray Bouier
 of Brightmoor Connection Food Pantry want to thank everyone for signing on and standing strong in the face of this inhumane threat to low and no income Detroiters.
We lift up this interim win for families living under the burden of water shut offs and high water rates and carry forward the fight for the long term win of water affordability for all Detroit households.
Residents whose water has been shut off are asked to call 313-386-9727 to get service restored.

Media: