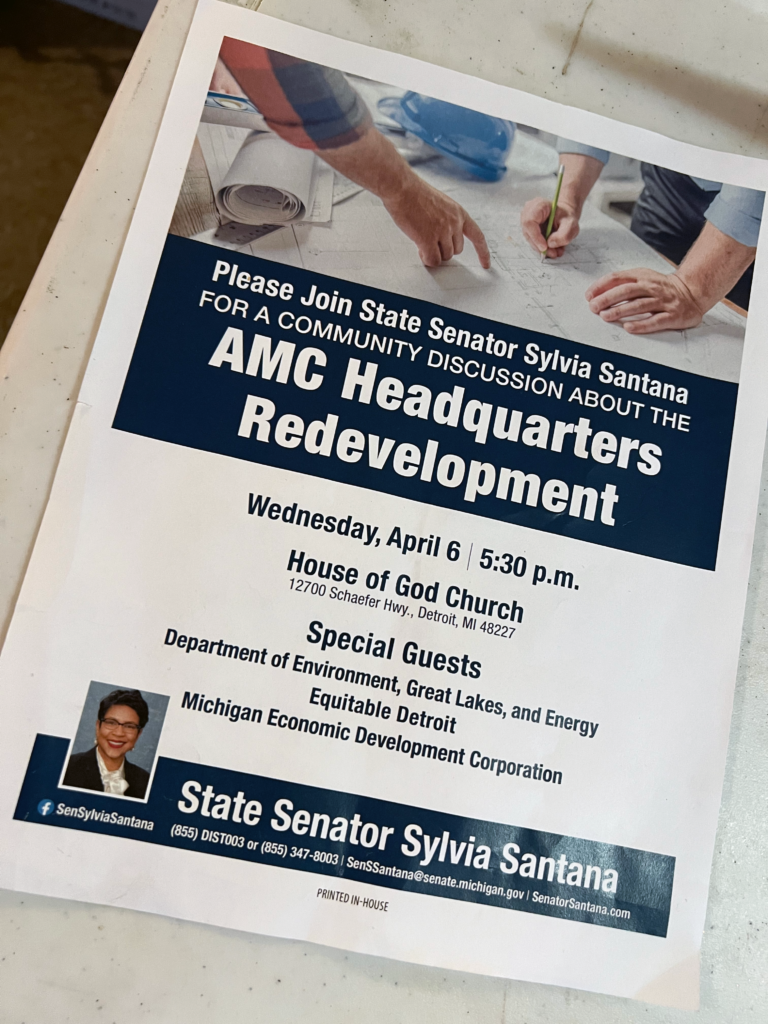 On April 6th 2022, Equitable Detroit Coalition and Detroit People's Platform were invited to present analysis of the AMC Headquarters Development Project in Council District 7.
This gathering was hosted by the offices of Senator Sylvia Santana and Congresswoman Rashida Tlaib.
Linda Campbell, Wendy Caldwell-Liddell, and Theo Pride presented on behalf of EDC and DPP.
Read: Key Terms for Industrial Development in your Neighborhood
This presentation is in 7 parts
Elected Officials
Mike Duggan, City of Detroit Mayors Office
District Manager, Mona Ali Office: (313) 236-3540 Email: Alim@detroitmi.gov
Fred Durhal, District 7 City Councilman Office: 313-224-2151 Email: councilmemberdurhal@detroitmi.gov Thelma Brown, Executive Administrative Manager, Thelma.Brown@detroitmi.gov
Sylvia Santana, Senator Office: 517-373-0990 Email: senssantana@senate.michigan.gov
Rashida Tlaib, Congresswoman Office: (313) 463-6220 Email: Rashida@mail.house.gov
Learn More about Equitable Detroit Coalition: https://www.detroitpeoplesplatform.org/groups/equitable-development-coalition/